A few miles outside of Shakawe, in north western Botswana and on the tranquil banks of the Okavango River, you will discover Xaro Lodge, an 18-bed luxury Meru tented lodge.  Nestling amongst giant Mangosteen trees and accessible only by boat, the lodge is home to a myriad of birds.  The distinctive cry of the African Fish Eagle, White Backed Night Heron and the illusive Pel's Fishing Owl make this tropical paradise a must for bird lovers.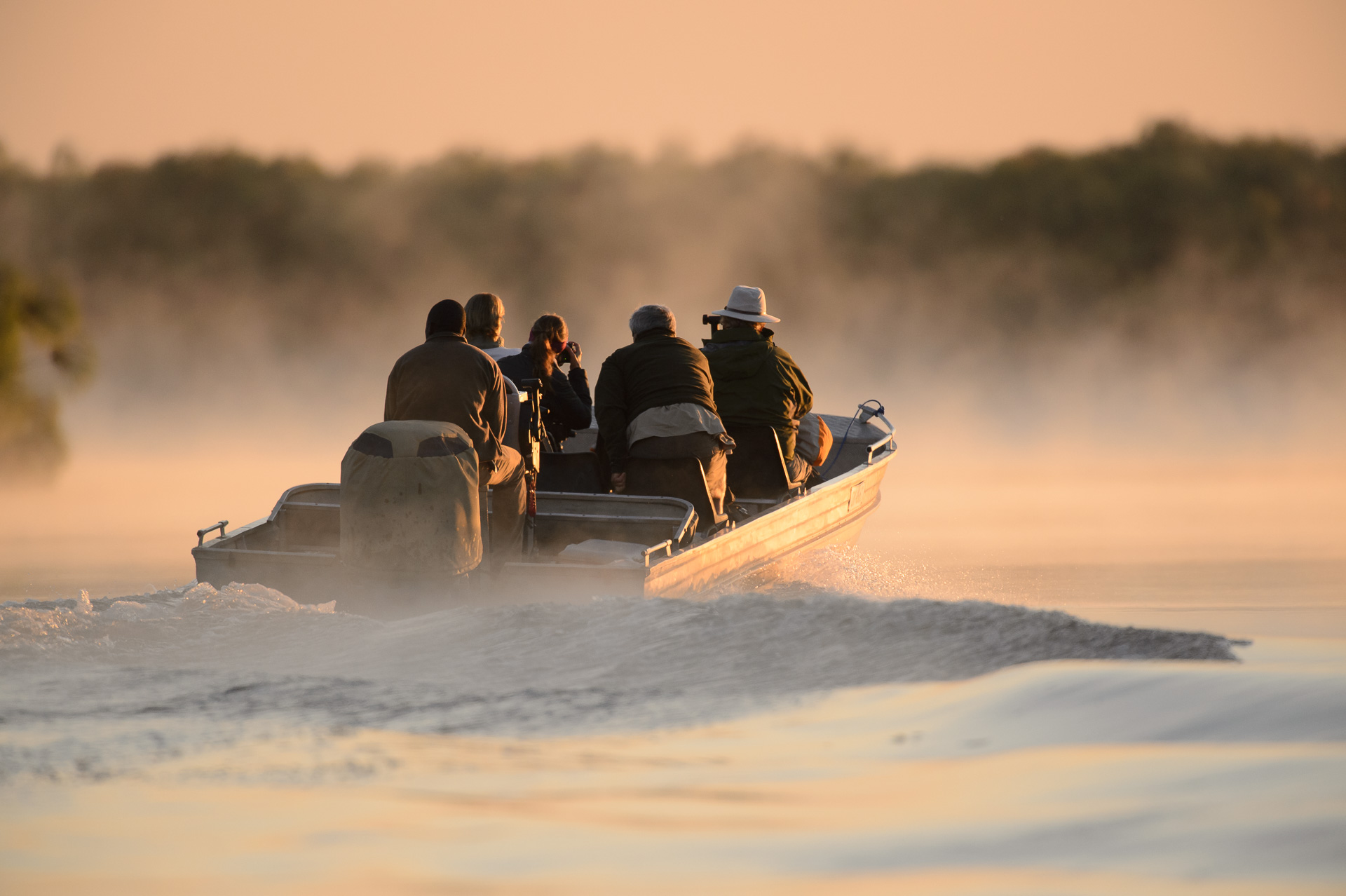 We offer scenic boat tours of the river system – an experience not to be missed!  The splendour of Water Lily's when in bloom and the heady smell of Papyrus beds growing out of crystal delta waters sends one into silent reverie.  Resident crocodiles can be seen gliding into and through the clear waters whilst Hippopotamus wallow and grunt in happy seclusion in the cool water channels they have dug over millennia.  You may even be lucky enough to see the ever shy Sitatunga, a small water antelope, designed to forage amongst and between the tall river reeds.
Come with us on a fishing expedition where the thrill of hooking a ferocious Tiger Fish can only be eclipsed by landing a delicious Bream, cooked for you by our resident chef.
Take a bush walk around the lodge or cool down in the swimming pool.  Watch a magnificent sunset whilst sipping a sundowner and after a well-prepared dinner sit around the campfire reliving your day listening out for the call of the wild or marvelling at the splendour of the night sky!