"Tom (Guide) was excellent explaining & spotting all birds to us - we learned so much!"
"The diverse bird world has fascinated us."
"Hearing the wildlife come through the camp at night. And seeing the Pel's fishing owl - a nearly mythical bird."
"Boat Cruise with Tom (Guide) was wonderful, especially seeing the fish eagle in action."
Emily & Nathanial,
Canada
"We had a boat cruise, and also went on a morning walk to see many birds. It is really a 'birding paradise'."
Whether by boat or by foot, there are plenty of opportunities for birding at Xaro Lodge
From the most experienced birders to amateur enthusiasts, there is no shortage of activity at Xaro to pique your interest. With our expert guides and the perfect habitat for many rare species, you will be sure to find what you're looking for, even if you don't know what that is yet!
See below for some examples of the birdlife in the area, and read the testimonials from previous guest experiences.

Regular sightings of the elusive and beautiful Pel's Fishing Owl
The Okavango panhandle is home to some 350 species of bird, and Xaro Lodge is situated in this focal point of avifaunal diversity. Many special Okavango birds can quite easily be seen here.  It is arguably one of the best places to see Pel's Fishing Owls, and sightings can almost be guaranteed; a guided walk in the right area of undisturbed riparian forest will invariably flush one of these majestic owls from its shady diurnal roost.
An abundance of birdlife on sandbanks and floodplains along the river
African Skimmers arrive in late winter when the sandbanks in the river start appearing, and almost every exposed sandbank will have a nesting pair during spring.  During spring, the water level is at its lowest and large numbers of waterbirds congregate along the main river channel and its surrounding floodplains. These floodplains are then frequented by almost every species of Southern African Heron and Egret. The papyrus swamps are home to the Greater Swamp Warbler and the Coppery-Tailed Coucal.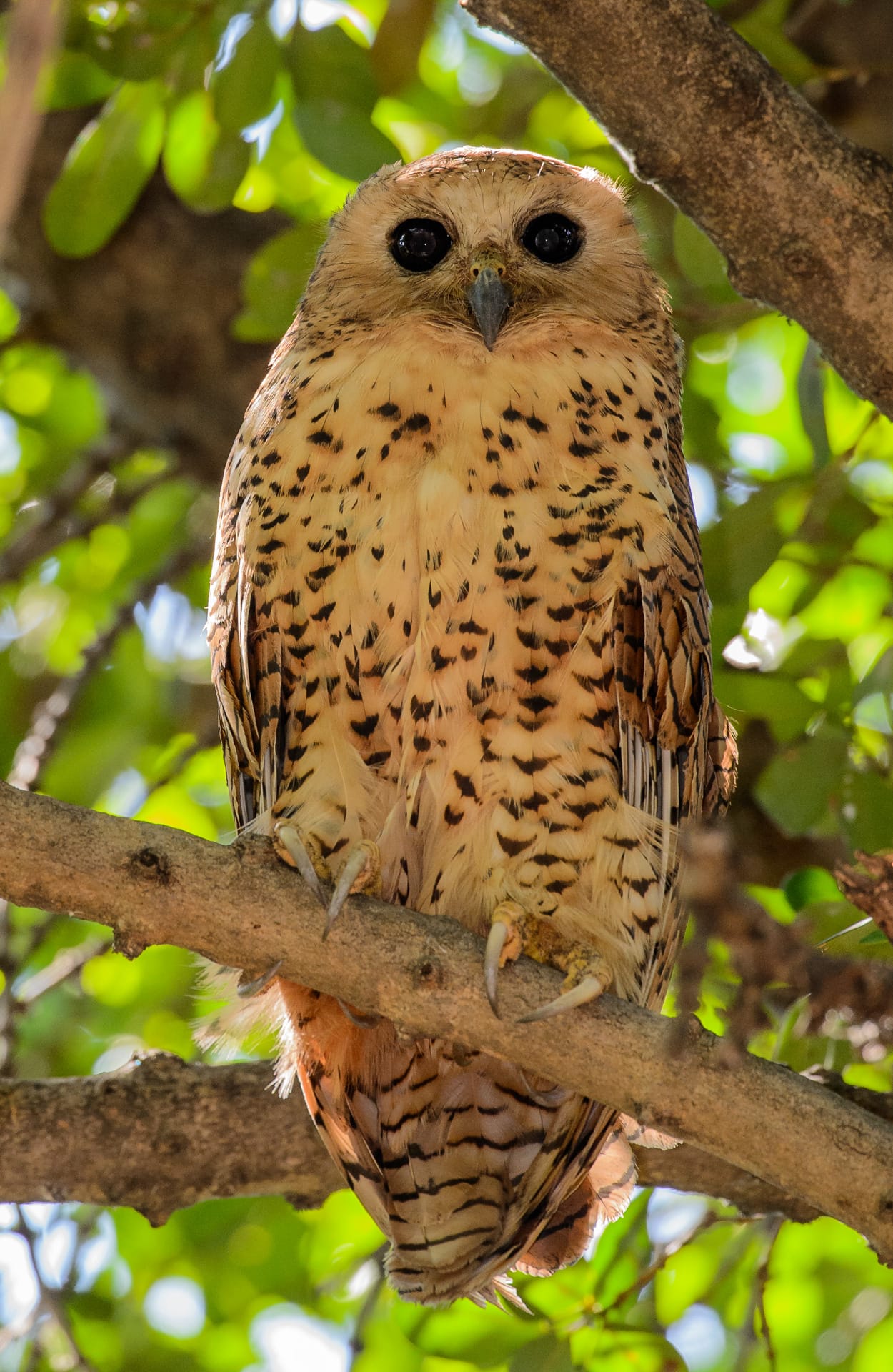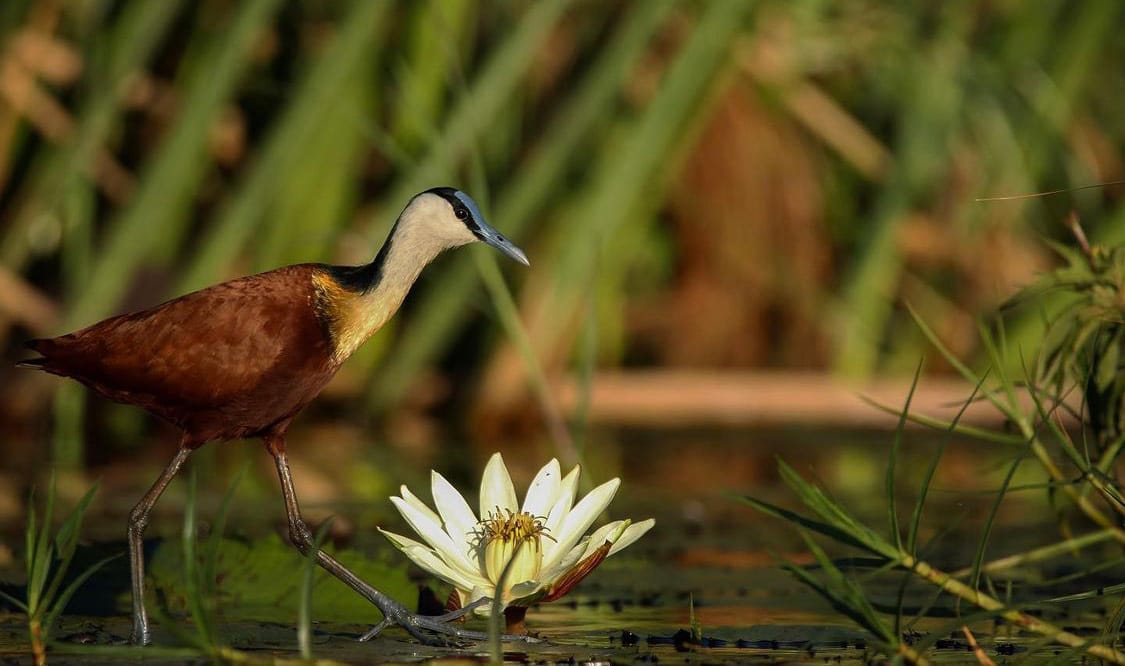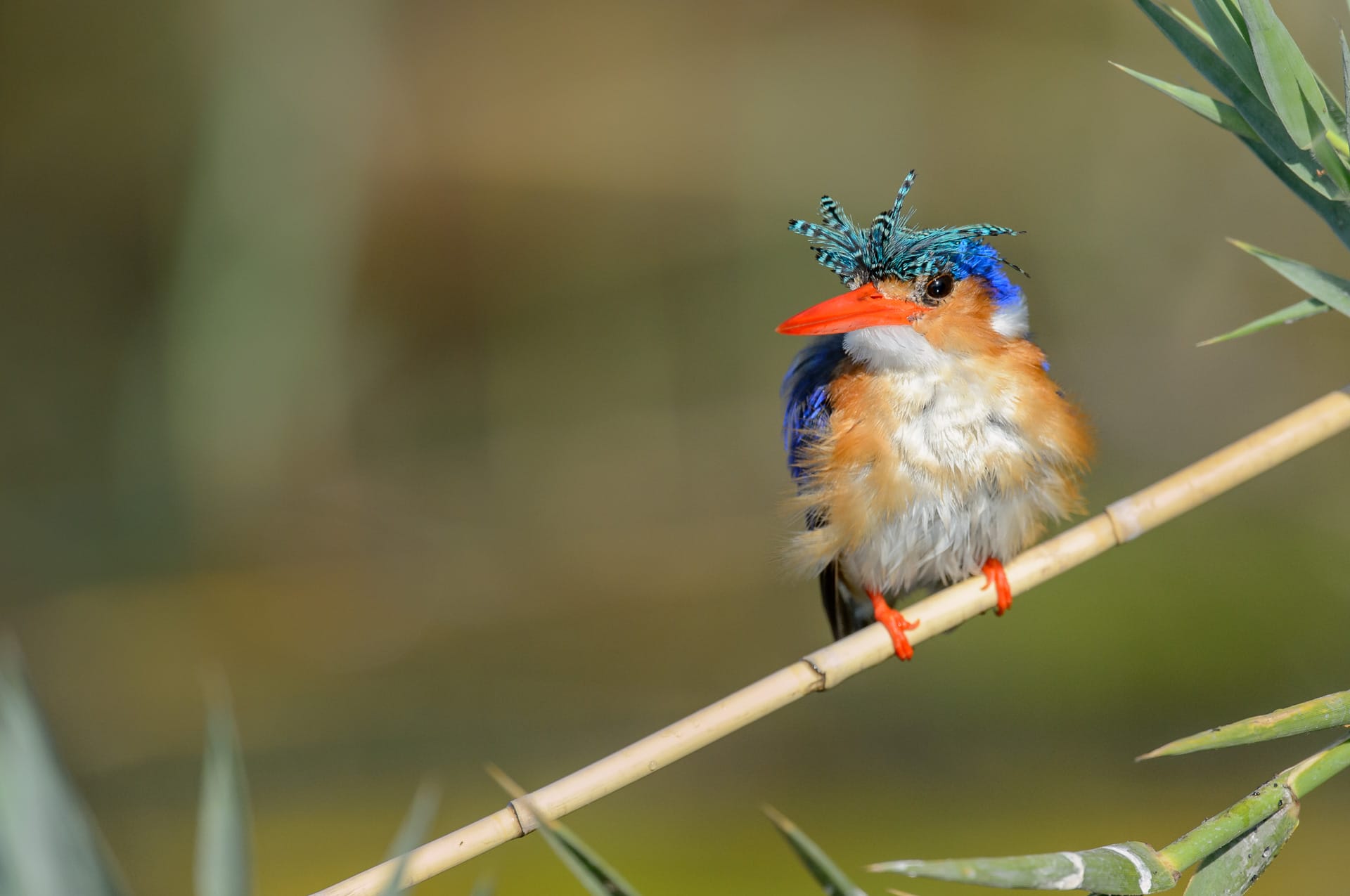 With seasonal and permanent bird activity, you can enjoy spectacular sightings at Xaro Lodge year-round
The quiet backwaters of the Ngarange channel just downstream of Xaro is another extraordinary birding area not to be missed. The backwaters in the channel are covered with water-lilies and attract a multitude of waterbirds which include large numbers of African Jacana and the occasional Lesser Jacana, the beautiful Pygmy Geese are also plentiful in these habitats. The secretive Allen's Gallinule is also regularly seen here.
Numerous species of Bee-Eaters and Kingfishers occur in the area. Colonies of Carmine Bee-Eaters are present in spring both upstream and downstream of Xaro Lodge, while the White-Fronted and Little Bee-Eaters are common residents throughout the year. Kingfishers are plentiful, but the best time to observe them is in spring, when most have nests in the steep embankments along the edge of the river.
The remaining specials are to be found mainly in the riparian forest.  The Lodge grounds and their immediate surroundings are the best places to start looking and to explore the surrounding forest and woodland on foot as part of a guided walk. You won't have to go far to see Swamp Boubou, Hartlaub's Babbler, and even Brown Firefinch.  With a bit more effort you may well find Narina Trogon, Western Banded Snake-Eagle, and even a Bathawk during dusk, as they hunt bats that fly out over the river.
Xaro Lodge is truly a bird watching and bird photographers haven, where special sightings and unique photographic opportunities are certainly the order of the day!